Fitness is a growing industry in the UK, and more than 400,000 people work in the sport and outdoor industries. And where better to learn your trade than in the stunning natural adventure playground of the Lake District. This is a job we would all look forward to getting up in the morning for!
Studying sport or outdoor adventure at Kendal College opens up a wide range of career opportunities with many of our students going on to a degree or degree-level study at university in areas like sports science, PE teaching or a foundation degree in Sports Coaching & Development. Jobs available include sports coaches and physiotherapists to outdoor instructors and sports centre managers. The location of the college also means bucketloads of work placement and apprenticeship opportunities with local activity attractions.
There are surely no better facilities around than the outdoor playground of the Lake District. From climbing the highest mountain in England to swimming or canoeing the longest lake and cycling over some of the most challenging passes, there are hands-on outdoor challenges at every corner. Tutors are ex-industry professionals, so even the classroom-based lessons are inspiring and true to life.
Students will spend a significant amount of time outdoors on this course and will have the chance to work with local sports providers and outdoor activity centres. There will be visits to other parts of the UK as well as fundraising for overseas trips to places like Morocco and working with local schools and the community to run outdoor activity sessions.
Part-time and full-time courses, plus apprenticeships, are available to study in sport & outdoor adventure at Kendal College.
Follow our Outdoor Adventure department on social media!
Follow our Sport department on social media!
Meet two of our tutors, James Saxon & Josh Litten!
We have a good mix of practical and theory lessons, practical lessons usually involve facilities like the gym, rugby pitches or squash courts. Whilst theory involves physiology and coaching techniques.

Robbie Swift, Sport Coaching and Development Level 3
Meet your tutor
Josh Litten
The Lake District is the perfect location in which to study outdoor adventure, we have everything we need within a short drive and it's all excellent. The opportunities available through College offer a real insight into the world of adventure and the wide range of work or further study options in the local area. There is huge value in developing your skills and experience on a course with like-minded and enthusiastic people.
Meet your tutor
James Saxon
Having played sport all of my life, I have a passion for the sector. The course content is diverse and covers all aspects of the industry and it is fantastic to share my experience with our passionate and ambitious students. We have access to a fantastic range of sporting facilities and students really appreciate the outdoor space on our doorstep with our close proximity to the Lake District National Park.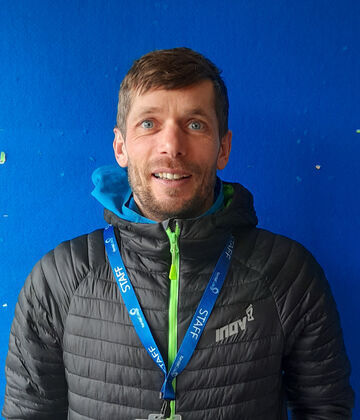 Meet your tutor
Paul Aitken
I bring together twenty years of varied experience from across the outdoor education industry in residential, commercial, youth, family, college, and school settings. Through this experience, my absolute priority has always been to provide quality learning experiences to people of all ages, abilities and backgrounds. With the Lake District National Park on our doorstep, we have access to exceptional outdoor learning environments and combining these with the units chosen by our expert team, makes these courses the perfect choice for a career in outdoor education.