Do you have what it takes to be the next Elon Musk, Mary Barra or Gabe Newell? Business is big in the UK with around 5.7m private sector businesses producing a turnover of £1.9 trillion each year. As James Dyson said, "Business is constantly changing, constantly evolving."
Business is one of the most diverse subject areas, with many students having successful careers in management, retail, accountancy, and sales and marketing. In larger organisations, it's not uncommon to start as an apprentice or trainee and work your way up. Students who go on to university or degree-level study could start on graduate training programmes to get an all-round experience of a company.
Our YouTube playlist
Hear from our students, tutors & alumni on our Business playlist.
Navigate through the films by clicking on the top right icon!
Photo gallery
Our tutors have widespread worldwide experience and deliver practical and relevant courses to today's fast-changing business world. The fresh, modern and inspiring learning environment has excellent facilities to guarantee an enjoyable and informative course.
Students will also benefit from the strong relationships the college has built with a wide range of thriving local businesses and entrepreneurs and support from organisations like Natwest. Work experience and placement opportunities are vital to studying business, as are hearing talks from guest speakers and meeting industry experts on visits nationally and abroad.

Business T-Level
Business T-Levels are a high-quality, work-focused alternative to A-Levels for young people once they've completed their GCSEs. T-Levels are one of the main routes through which a young person will enter the sector.
We go on lots of trips and have the opportunity to go out on work placement, this has been really valuable to me in developing new skills and learning about the industry in our area. I'm keeping my options open between university, apprenticeships and employment, the course has prepared me for all available options. I now have a place to study Politics at Leeds University.

Beth Hall-Fletcher, Business Level 3
There is a wide range of part-time business courses available, plus degree-level study and apprenticeship (including higher-level apprenticeship) options at Kendal College.
We also run a range of professional business services courses, including accounting and HR!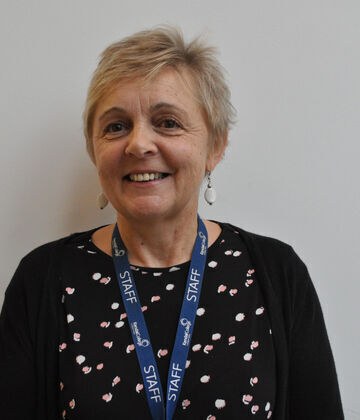 Meet your tutor
Beverley Davis
A business qualification can take students anywhere and opens up a world of possibilities; from climbing the ladder in the corporate world to using the skills learned on the course to start up their own business. Financial and business education gives students practical and valuable skills in whatever employment area they choose to follow.
Read More