The professional business services department provides courses for those wishing to retrain or develop their career in the professions of accounting, HR, law, management and IT.
Our staff are highly qualified and include practising lawyers, chartered accountants, management and HR professionals.
We offer qualifications from a range of professional bodies, which are highly sought after by employers, including AAT (accountancy), CIPD (HR), Cliex (Law) and ILM (Management).
We also offer bespoke skills training for employers.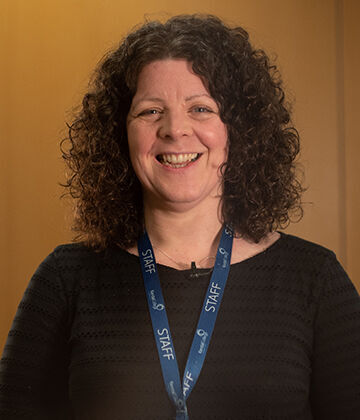 Meet your tutor
Sinéad Kay
I am a chartered accountant with 12 year's experience working in practice both in the UK (PwC) and in New Zealand (Ernst & Young). I have worked with many Blue Chip clients including Gap Clothing, Ford Motor Company and Manchester United. I have experience in audit and assurance, but my main area of expertise was corporation tax, including compliance and consultancy, with a specialism in Transfer Pricing. I currently volunteer with small local charities, providing accounting guidance and Independent Examination of accounts.

In 2010 I moved into education, and I have experience teaching across a range of qualifications in Accounting, Business and Economics, including ILM Leadership and Management courses and apprenticeships, AAT professional accounting courses, A levels, Foundation Degree in Business (UCLan) and vocational business courses.
Meet your tutor
Jane Barker
I was employed in the industry in both the public and private sector, including in senior Human Resources roles and in specialist leadership and management roles such as the Equality, Diversity and Inclusion Manager for the University of Cumbria, Organisational Development and responsible for Payroll within a medium-sized public sector body.

I have over 25 years' experience with Human Resources and Leadership and Management with a professional curiosity in Coaching and Mentoring and Diversity. Moving into teaching over 10 years ago, I have taught level 3, 5 (degree) and 7 (post-graduate) at the University of Cumbria, University of Central Lancashire, Cambridge University and Oxford University.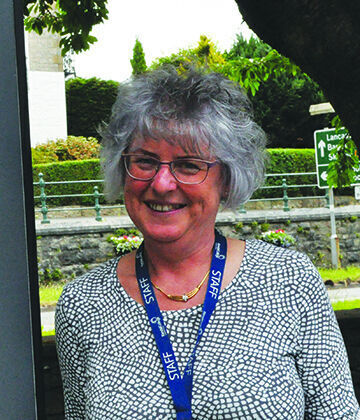 Meet your tutor
Lesley Postlethwaite
I studied AAT before going on to become a chartered accountant. I have 10 years' experience of working in accounts in the industry, firstly working for a building company where I covered all aspects of accountancy including the sales and purchase ledgers and credit control. I also dealt with the VAT returns, stage payments and CIS deductions. I then worked for seven years as a Management Accountant for a privately owned Motorway Service Company where I prepared weekly, monthly and ad hoc management accounts, completed the VAT returns and collated the grants for a visitor centre. I also reconciled the control accounts and carried out internal audits throughout the company.

In education, I have 12 years' experience of teaching AAT Professional accounting courses at Levels 1 to 4. I have also taught Business at BTEC and Foundation Degree (UCLan) levels.
Meet your tutor
Jenny Holden
I am a fellow member of the Institute of Chartered Accountants in Ireland with 35 years of practical experience in Business, Finance and Information Technology. Having trained in practice with Coopers & Lybrand for six years, I qualified in 1990, moved to work in Industry and settled into an exciting, high growth consulting career working with financial and business software solutions. I have an extensive background in process automation and technology solutions within large global enterprises, delivering in-depth industry-specific knowledge and expertise.