The professional business services department provides courses for those wishing to retrain or develop their career in the professions of accounting, HR, law, management and IT.
We offer a number of training options, either stand-alone or as a suite under the following options:
Either at Kendal College
Or through workplace delivery (subject to numbers)
Please contact us for further information & costs:
e traininghub@kendal.ac.uk
t 01539 814616
Essential HR Skills
3 days or individual sessions are offered.
Recruitment and Selection
Onboarding/induction
Introduction to employment law & contracts
Learning & development of key skills for developing content
Performance management
Essential Management Skills
10 days or individual sessions are offered.
Time management
Management of self
Self-awareness
Problem-solving
Dealing with difficult people/situations
Change management
Finance for non-finance managers
Managing expectations
Building relationships
Effective delegation
Effective Human Resources skills
Introduction to coaching and mentoring
Equality & Diversity
Coaching & Mentoring for Success
2 days.
Introduction level – 2-day key skills
ILM Level 5 Management coaching (15 days over 6 months option or Apprenticeship 14-18 months)
NLP Introduction & Unconscious Bias
'Get what you want without asking'
Finance Skills
Essential for businesses.
Bookkeeping
Payroll
Account software
Charity accounting
Farm accounting
Essential Business Skills
Minute taking
Planning and organising
Project management
IT suite – Word, Excel, PowerPoint etc
Time management
Effective delegation
Essential Customer Service Skills
Assertiveness at work
Giving and receiving feedback
Influencing and persuading
Managing upwards
Presentation skills
Personal wellbeing and resilience
Managing expectations
Effective communication
Essential Digital Media Skills
Accounting bursary.
The AAT has been changing lives for over 40 years, with their practical accounting qualifications that are in demand from employers around the world. Now they're offering a unique opportunity to change your life too, with all your costs covered.

Find out more on the AAT website.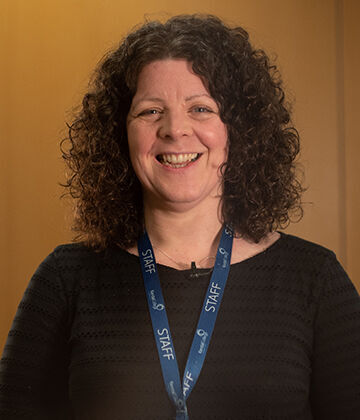 Meet your tutor
Sinéad Kay
I am a chartered accountant with 12 year's experience working in practice both in the UK (PwC) and in New Zealand (Ernst & Young). I have worked with many Blue Chip clients including Gap Clothing, Ford Motor Company and Manchester United. I have experience in audit and assurance, but my main area of expertise was corporation tax, including compliance and consultancy, with a specialism in Transfer Pricing. I currently volunteer with small local charities, providing accounting guidance and Independent Examination of accounts.

In 2010 I moved into education, and I have experience teaching across a range of qualifications in Accounting, Business and Economics, including ILM Leadership and Management courses and apprenticeships, AAT professional accounting courses, A levels, Foundation Degree in Business (UCLan) and vocational business courses.
Meet your tutor
Jane Barker
I was employed in the industry in both the public and private sector, including in senior Human Resources roles and in specialist leadership and management roles such as the Equality, Diversity and Inclusion Manager for the University of Cumbria, Organisational Development and responsible for Payroll within a medium-sized public sector body.

I have over 25 years' experience with Human Resources and Leadership and Management with a professional curiosity in Coaching and Mentoring and Diversity. Moving into teaching over 10 years ago, I have taught level 3, 5 (degree) and 7 (post-graduate) at the University of Cumbria, University of Central Lancashire, Cambridge University and Oxford University.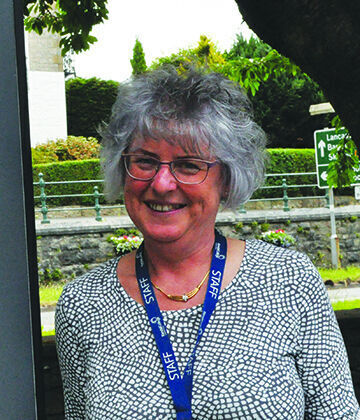 Meet your tutor
Lesley Postlethwaite
I studied AAT before going on to become a chartered accountant. I have 10 years' experience of working in accounts in the industry, firstly working for a building company where I covered all aspects of accountancy including the sales and purchase ledgers and credit control. I also dealt with the VAT returns, stage payments and CIS deductions. I then worked for seven years as a Management Accountant for a privately owned Motorway Service Company where I prepared weekly, monthly and ad hoc management accounts, completed the VAT returns and collated the grants for a visitor centre. I also reconciled the control accounts and carried out internal audits throughout the company.

In education, I have 12 years' experience of teaching AAT Professional accounting courses at Levels 1 to 4. I have also taught Business at BTEC and Foundation Degree (UCLan) levels.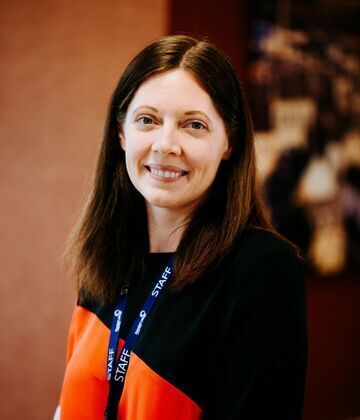 Meet your tutor
Tracey Richardson
I am a chartered accountant with 20 years of experience working in practice at a medium-sized accountancy firm. I have worked with a variety of clients, from large group companies to sole trader accounts and individual tax returns. My specialisms are in charity accounting, including independent examinations, and farm accounts. At the beginning of 2020, I set up my own accountancy business as a sole practitioner, where I prepare accounts, tax returns and provide general business advice for small businesses and individuals.

I began to teach AAT at Kendal College because I wanted to share my knowledge and help others achieve their potential in the accountancy profession.