The Engineering department of Kendal College offers a dedicated workshop, boasting industry-standard centre lathes, CNC systems, and 3D printers, and a range of computer facilities with the latest 2D/3D CAD software. The nine members of staff who run the department have over 140 years of combined industry experience, working in sectors such as military engineering, motorsports, nuclear energy, hydroelectric, manufacturing, and acoustics.
There are over 20,000 opportunities for careers in the engineering industry and following a career in this field could take you down any number of roads (or up into the skies).
Many of our students go onto University or other degree-level studies in subjects such as mechatronics, energy, motorsports, and aeronautics. Just as many secure apprenticeships with local and national employers including Gilkes and BAE Systems, and go on to study a Higher National Diploma at Kendal College.
The engineering facilities at Kendal College are just as impressive as the progression routes achieved by students. The flagship £1.9m Engineering, Science & Technology Centre houses CNC (computer numerically controlled) machines from Haas, alongside numerous manual lathes – a setup, which is the same or better standard than can be found out in the workplace. There's also a dedicated science laboratory and sustainable energy workshop, as well as access to 3D printers, the latest CAD suite systems, material testing machines and much more.
Our experienced tutors have an excellent reputation in the industry and have strong links with local businesses who rely on the College to meet their current and future business needs. Students undertake valuable work experience and placements as well as taking part in UK and overseas trips to places like the Skoda factory in Prague to develop their knowledge.
There are full-time, part-time and degree-level courses available in engineering at Kendal College as well as a wide range of apprenticeships.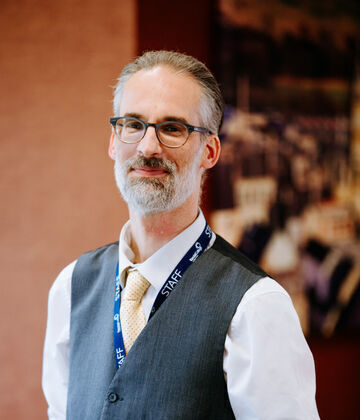 Meet your tutor
Nick Evanson
I teach physics, maths, and computing too so my role is extremely varied and fast-paced. Kendal College is fun, fast and friendly. It's extremely rewarding to see students' progress through the course, gaining new found confidence and knowledge about the industry. My advice to anyone considering their options is to come and take a look around!
Read More