Childcare and education is one of the most exciting and rewarding sectors and one that needs top quality staff at all levels and offers plenty of career choice, working with children of all ages and within various settings.
Childhood Studies can open up the door for careers in teaching, health, social and youth work, counselling, and paediatric nursing. Not to mention working abroad and travelling the world on cruise ships or as a nanny/au pair. A lot of our students progress onto the foundation degree in Children, Young People and their Services and progress onto to top-up their degree. Both the foundation degree and the top-up programme are University of Central Lancashire (UCLan) degree programmes delivered at the Kendal College main campus.
Our tutors are all ex-industry professionals with wide experience who have built up excellent links with local employers including schools, nurseries and children's centres.
Courses focus strongly on work placements to develop first-hand experience and much needed practical skills. Classroom work is varied and mirrors true working environments such as actual classrooms, which are used when primary school children visit the college.
There is a wide range of full-time, part-time, apprenticeships and degree-level study courses available in childhood studies at Kendal College.

On the course, you are with people who want to do the same thing as you. I have made some friends for life. I would recommend this course to males 100% if it's what you want to do. There is a huge demand for male teachers at the moment.

Ed Crisp, Children's Play, Learning & Development Level 3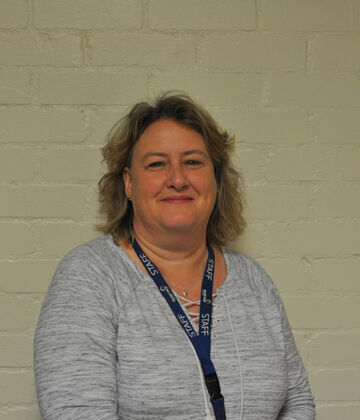 Meet your tutor
Lorraine Howie
I fully believe that setting high standards in education for the early years sector is the best way to give young people the best start in life. It's a constantly changing environment to work in with one day rarely the same as the next, which makes for an interesting, exciting and hugely rewarding career.
Read More