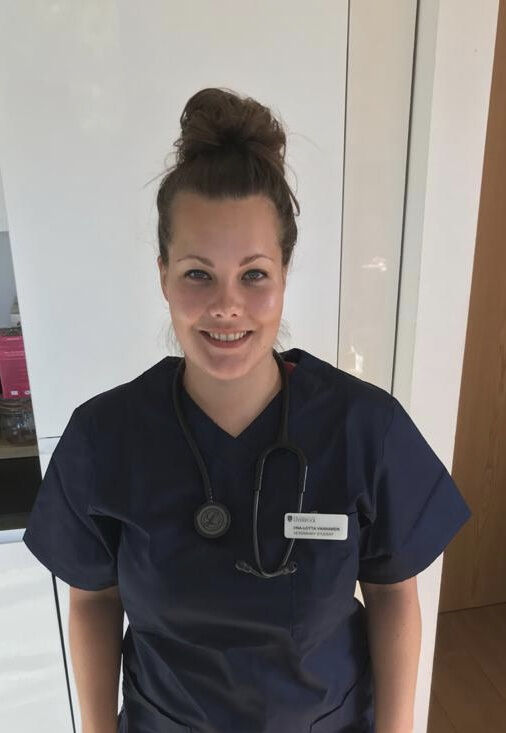 I have just finished my preclinical years and started the clinical part of the course. I am studying BVSc Veterinary Science at the University of Liverpool.
"Now I am doing my 3rd-year research project on canine lymphoma. Other subjects covered this year include disease management, parasitology, pathology, veterinary public health, and professional skills. I have a keen interest in pharmacology, cytology, and internal medicine. I have not had many chances to practice my surgical skills yet, but I am sure I will enjoy this too when the time will come later in the course.
The extended diploma in animal management was a really well rounded course which provided me with such a good level of knowledge and skills directly applicable for veterinary science. To give an example I have been so very grateful for being taught how to handle exotics, small furries and birds safely for both the handler and the animal as these skills have come handy many times during my placements.
If there is a course that is of interest to you, I would encourage you to give Kendal College a serious consideration. Don't be scared to attend an open evening/day or phone/email the college for any enquiries you may have as all the staff are all so very helpful and lovely. If you do decide to go, you will have the best of times. You will receive fantastic teaching in great facilities and if you ever struggle support is available.
One of the best things is that you will meet lots of like-minded people and will hopefully make friends for life. I was nervous to start my course at Kendal College as mature student with English not being my first language, but my fears were soon proven silly and I fitted right in with the diverse group of students. "