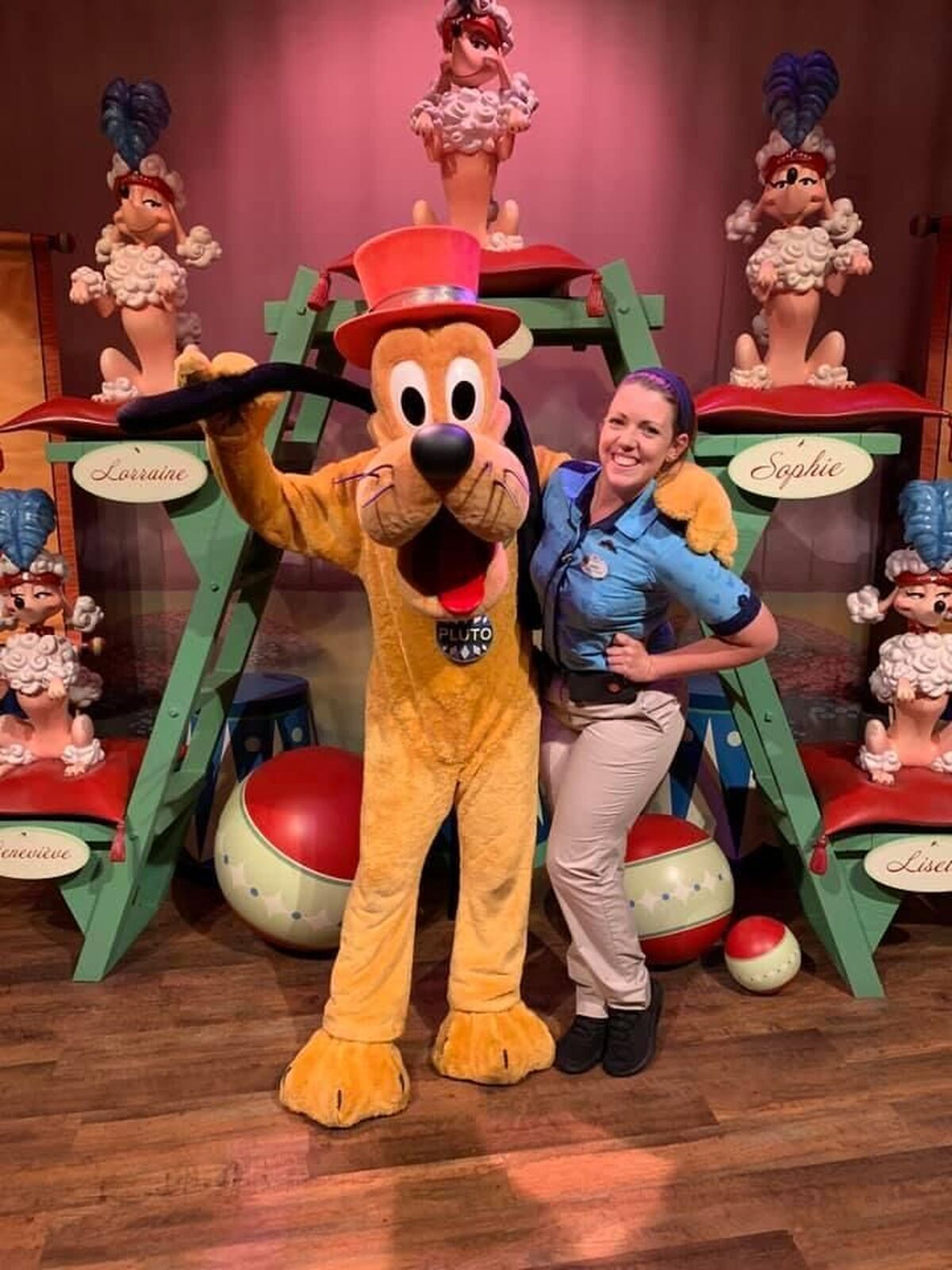 I am currently working in the entertainment department at Magic Kingdom at the Disneyland Florida parks.
"I participated in three college programs and did a lot of networking to get where I am today. Currently, I am an entertainment coordinator for the meet and greet, shows and parades at the Magic Kingdom, with skills that allow me to jump in and help where needed in a variety of performance roles.
During my college program I worked outside the entertainment department and started in housekeeping (which is less than magical, and I hated it) and then worked in food and beverage until I finally found my foot in the door to be a costumed performer, where I was cast as global and able to work in all 4 parks, plus Disney's special events team.
In addition to trying to find my place in this big wide world, I was auditioning for the Disney parks in Tokyo, Hong Kong, Shanghai and Paris. The audition experience is extremely unique and would highly recommend it for anyone who just wanted to give it a go. From those auditions, I was successful in every single one and was offered a contract while I was offered a permanent position here in Florida, and Disney World won.
I now take everything I have learnt from my past experiences to handle very high-volume locations including being selected for the events team for entertainment offerings for the Halloween and Christmas parties, and just running the day-to-day operations both on stage and backstage.
Enjoy the pictures of some of the crazy costumes I've had to wear during my 8 years with the company...
I promise my job isn't always rainbows and sunshine, it's stressful most of the time, I save the smiles for the camera."