Our Motor Vehicle department offers a dedicated workshop boasting industry-standard equipment, tools, and diagnostic systems.
The three members of staff who run the department have over 50 years of combined industry experience, working for a variety of manufacturers, franchised dealers, and independent operators.
Our YouTube playlist
Hear from our students, tutors & alumni on our Motor Vehicle playlist.
Navigate through the films by clicking on the top right icon!
Photo gallery
The UK's motor industry is the most productive in Europe, turning over more than £77.5 billion to the economy. In 2016, UK car production reached its highest level in 17 years. Still, to ensure the growth continues, more motor engineers and technicians must be trained, offering an excellent opportunity for today's students.

Careers in the motor trade can vary so that students can be at the forefront of an evolving and dynamic industry. Former students have gone on to build Harley Davidson motorcycles in Canada, successfully running their workshops; completed apprenticeships with national and international car dealerships.
Facilities in our Motor Vehicle Workshop are industry standard to ensure that students have access to the best tools and equipment available, including the latest diagnostic equipment and interactive learning support aids. There are chances to work on renovation projects such as the College's resident Lotus Éclat and VW-powered trike. All tutors have previously been employed in the industry, and their experience, knowledge and advice are invaluable.
The College has links with local businesses, dealerships, garages, and workshops that rely on students to meet their current and future business needs and provide them with critical practical work experience and placements. Visits to events like the AutoSport Show, taking part in motor-related team-building days like go-karting, and competing in skills competitions are all intrinsic to the success of the courses.
Full-time and part-time courses and apprenticeships are available in motor vehicle maintenance at Kendal College.
I really like the environment. It is laid back, but the tutors can also be serious when needed to be, so there is a good balance.

David Fearnley-Jones, Motor Vehicle Level 2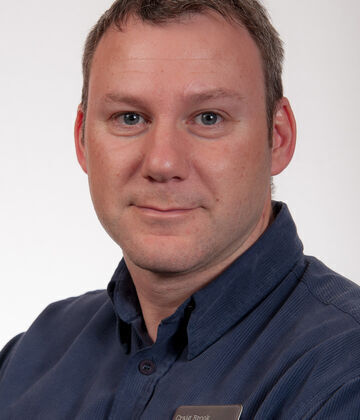 Meet your tutor
Craig Brook
I have personally followed the popular vocational study route into the industry. I was an apprentice straight from school, so I can really relate to the vocational study route in practical careers such as this one. A hands-on learning experience is immensely valuable and we are fortunate to have such fantastic facilities and equipment at the College to prepare our students for the exciting next steps in their careers
Read More
View our courses
Full-time
1
1st Sep 2024
1 Year
This course will introduce you to the basic topics involved in the servicing and maintenance of vehicles and different engine types and will provide you with the initial knowledge and skills required to gain employment within the industry.

This course usually takes place over 3 days per week, and you can expect to work on a range of systems: from practice engines and gearboxes to genuine cars (working on vehicles belonging to students and tutors) in our industry standard workshop.
Full-time
2
1st Sep 2024
1 Year
This course will enable you to develop your light vehicle maintenance and repair skills further. You will also gain a greater understanding of the systems and requirements of the motor vehicle engineering industry, and cover specialised units on chassis, engine, transmission, electrics and maintenance.