NAME:
Adnaan Dasu
APPRENTICESHIP STUDIED / STUDYING:
Level 4 Healthcare Science apprenticeship
WHY DID YOU CHOOSE THIS APPRENTICESHIP?
Initially, I took the apprenticeship route approximately 3 years ago. I undertook a Level 2 Business Admin apprenticeship at Royal Preston Hospital, within the X-Ray department. This exposed me to the hospital environment.
Upon completing the course, I was offered a full-time job, which included study time. After obtaining the level 2 qualification, it allowed me to explore the diversity of different career options.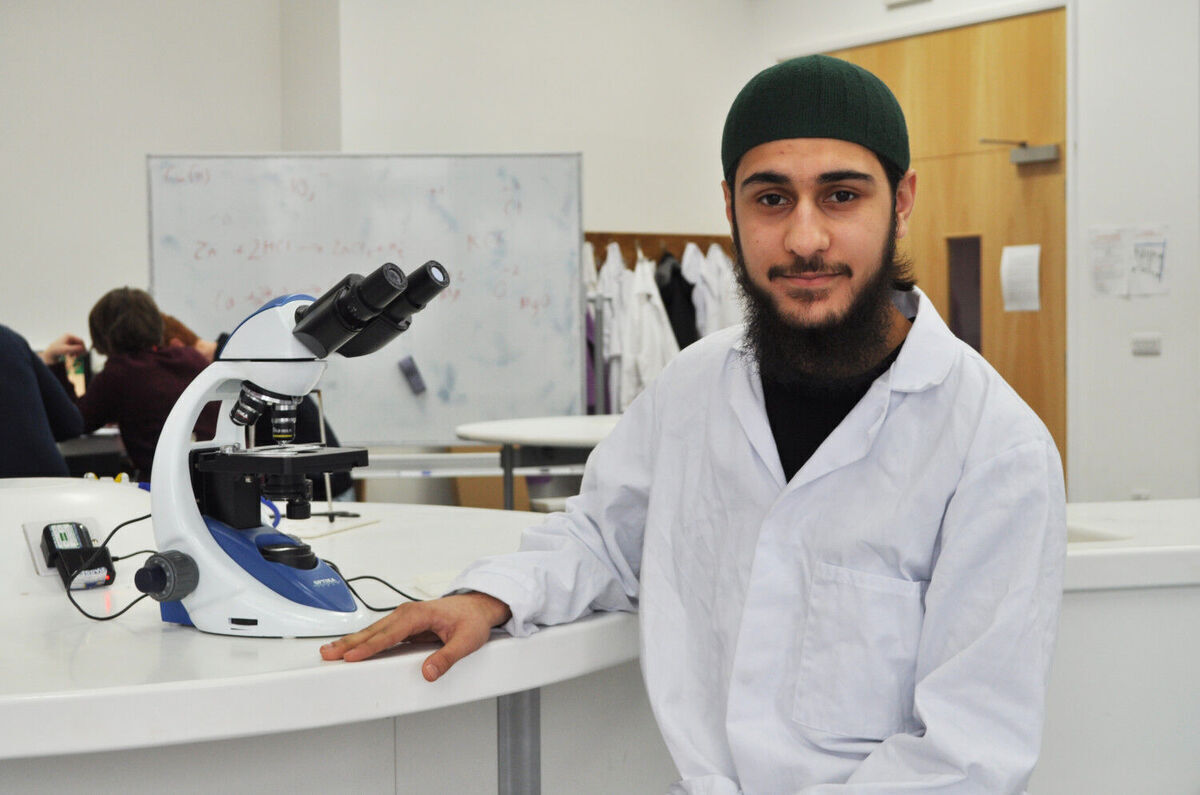 Then I saw the post for a level 4 apprenticeship in Healthcare Science, with Royal Lancaster Infirmary and Kendal College. I took the opportunity and applied for the post, which proved to be a good fit for me. I am now currently undertaking this apprenticeship and I am due to finish it within this year.

Although the progression from a level 2 apprenticeship to a level 4 was big, I was able to adapt to the changes.
Though it has been challenging at times, it has been worthwhile.
HOW DO YOU SEE THIS APPRENTICESHIP IMPACTING ON YOUR FUTURE CAREER?
Upon completion of my current level 4 apprenticeship, it will open many more career pathways for me.
I will have the opportunity to explore different areas within the healthcare environment, and I will also have the opportunity to undertake a higher level apprenticeship. Helping me to progress further with my career.
WHAT DO / DID YOU ENJOY ABOUT YOUR APPRENTICESHIP?
I admire the advantage of earning whilst learning, and that is what the apprenticeship route offered for me, as opposed to a degree.
By taking on a degree, I would only be learning and not earning.
WOULD YOU RECOMMEND AN APPRENTICESHIP TO OTHERS?
Looking Beyond has allowed me to see the true diversity the apprenticeship route has to offer.
As opposed to the traditional routes, my apprenticeship has equipped me with the key skills needed for working in the Healthcare science sector.
This isn't the only benefit. Whilst learning within the laboratory and college, it has given me the ability to financially flourish!