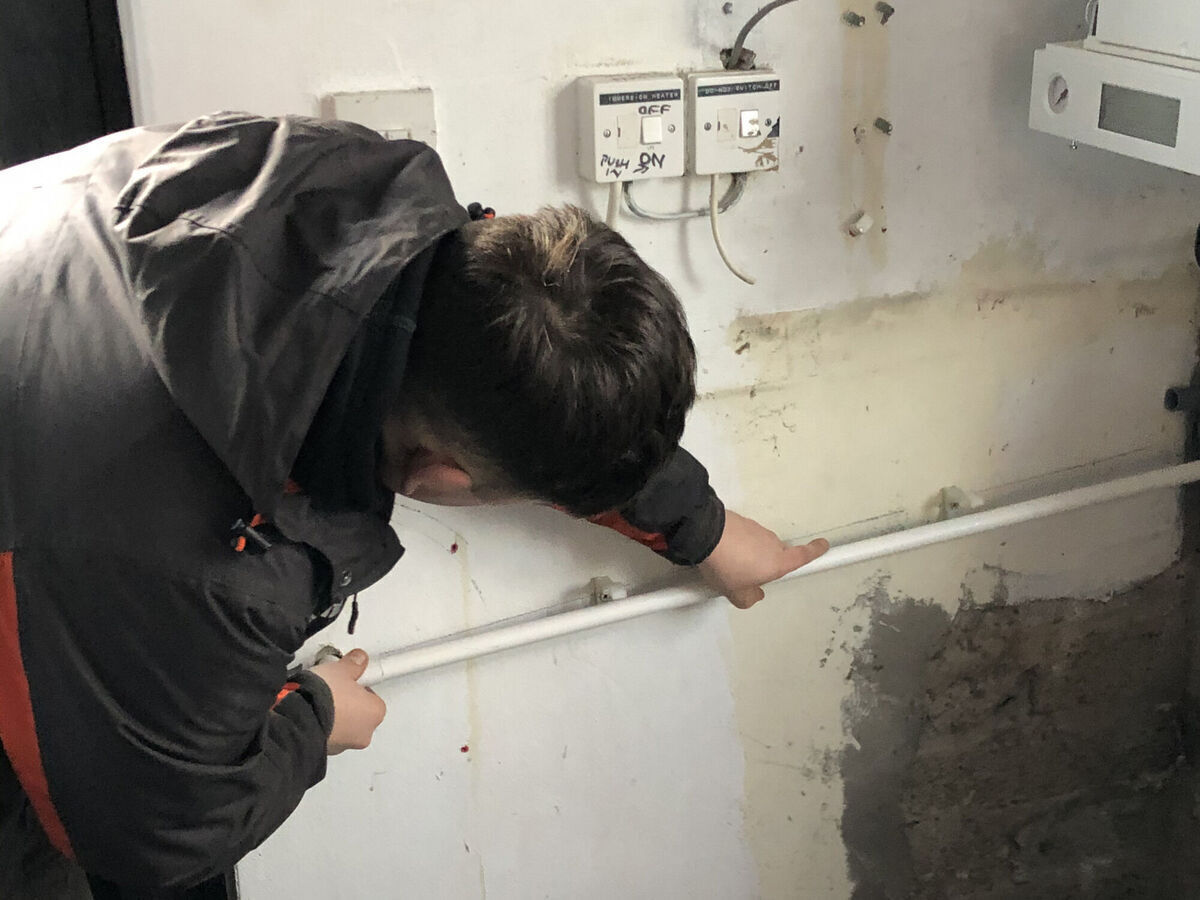 I am a gas engineer for Cumbria gas and do anything from fitting a bath to fitting a boiler and everything in between. I like the variety of my job as it gets my mind working. During my time at college, I developed a lot of skills and it made me see that if I put my mind to most things, I can accomplish them. The college also helped me become a more mature and skilled worker. I started with a level 1 Plumbing course, then progressed to level 2 and level 3 Plumbing and started working in the industry. One day I would like to own my own business.
Here is a quote from Stuart Lovell (Byron's former tutor):
"Byron joined Kendal college from school in the 2015 academic year on a level 1 Plumbing study programme. He was successful in completing his qualification and began his progression to functional skills in Maths and English, which he completed to enable him entry to level 2 Plumbing.

In 2016 Byron gained an apprenticeship with a local firm in Kendal which enabled him to gain entry onto the NVQ diploma in Plumbing and Heating, the duration of the qualification being 2 years.
Byron was successful in all areas of the qualification in 2018 which enabled him to work as a craft Plumber in industry.
Byron was determined to progress further, so he enrolled on to the Level 3 NVQ diploma in Plumbing and heating in 2018. This qualification would allow him to become competent in the installation and repair of all gas appliances and would then lead him on to being Gas Safe registered. The qualification also included a design project with reference to plumbing and heating systems. Byron completed all elements successfully in 2020 which also included all his work-based evidence portfolio.
Byron now works as a fully qualified Gas engineer for a local company and is, without doubt, a great asset to the firm.
Byron is a great example of how Kendal College can provide a learning platform from a level 1 discipline and progress to full time employment serving the district of Cumbria. He has been hard working and committed throughout his qualification and it has been a pleasure to work with him."